Greetings from Randy and Susie!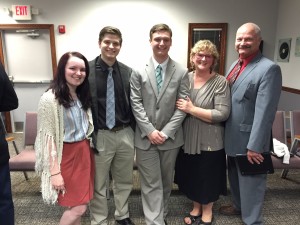 We have owned and operated Act Now 2B Secure, a Family and Locally Owned and Operated Security Company, for over 25 years.
Our goals are simple: to provide our customers with Quality Service and Quality Equipment (HONEYWELL) while keeping it affordable.
Many people, even in our smaller communities, now feel a need for some extra security. Having this extra security does not need to break the bank. We like to make sure your security is customized to fit your needs and budget.
Our attempt to make you feel comfortable starts when you make your initial phone call. We attempt to answer our phone personally (rather than going to voicemail) whenever possible. On the rare occasion that we can't, please leave us a message and we'll get back to you as soon as possible.
We are happy to meet with you at your home, apartment, condo, or business. With your input and our advice, we will determine your needs for security systems and are more than willing to provide a free estimate or schedule your installation on the spot.
Contact us today! If you're in Lancaster, Amanda, Carroll, Pleasantville, or Fairfield County, OH, we look forward to meeting you!
Randy and Susie Brock